Patient Testimonials
Dr. Craig Loucks -Patient Testimonial, Chad Loeks
---
Craig Loucks, MD - What Patients are Saying
---
Just a note of thanks to Dr. Loucks and his team Jill, Bonnie, and staff.
It is only 23 days since my hip replacement at Cherry Creek by Dr. Loucks and already I am pain free and walking without any aids.
I am sending my gratitude to Dr. Loucks and his team for their work and wonderful care throughout. I will be referring a lot more people to you. Thank you is inadequate for the gift you have given me.
- Marv H
---
Dear Sir / Madam,

What can I say except that I feel human again. After being misdiagnosed with Bursitis for 18 months by another Orthopedic Doctor and numerous Injections without any results, our Family Physician referred me to Dr. Loucks.He replaced both of my Hips, one in January 2017 and the other in June 2017 with the AMIS Procedure and I was walking to the bathroom within a couple of hours after Surgery. I did not realize how miserable I was before my Surgeries. So thank you Dr. Loucks, Ricky his PA and the Staff at Peak Orthopedics for your caring support. I am hiking and biking again and looking forward to the upcoming Ski Season.
- Sigrid B
---
Dear Sir / Madam,

I am extremely happy with my total hip replacement with Dr. Loucks. I was impressed with the quality of care at the surgery center and glad that I hospital stay was not required. My recovery was quick and without pain. I purchased the Breg Vpulse ice machine, which reduced pain and swelling. I never took anything other than Advil & Tylenol for pain management, and I was walking without crutches in 5 days and able to drive in 2 weeks. Based on my physiology, my other hip will need to be replaced and I will absolutely be coming back to Dr. Loucks.
- Lori G
---
Dear Sir / Madam,

I was referred to Dr. Loucks at Peak Orthopedics and Spine thru some for clients who had total hip replacement therapy. After researching many avenues I chose Dr. Loucks from the glowing reports from previous patients who felt they were handled professionally, the staff had been polite, available, and attentive to details pre and post operatively.
So it was not a surprise that I had the same experience, and after my two week check up am moving along in my recovery better than had imagines.
Highly recommended professional service.
- Susan S
---
Dear Sir / Madam,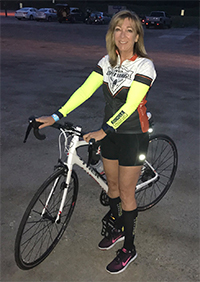 Searching for and ultimately finding a capable and compassionate orthopedic physician can be an emotionally taxing event. I was extremely fortunate to find the best – Dr. Craig Loucks. His passion and dedication for his work is abundantly clear to his patients by consistently providing a feeling of well-being and caring. When I was first referred to Dr. Loucks, it was close to a year after a failed hip pin surgery—which was required after breaking my hip in a bicycle accident in August 2016. Nine months after the original surgery, I was still in a significant amount of pain and overall discomfort. Being an active individual, my limping was getting so severe it was throwing out both my knee and my back. Upon returning to my original surgeon, he told me "I was fine and to resume full activity" and told me to come back for a follow-up appointment in three months. I left feeling extremely discouraged and hopeless, since I was in so much pain and I knew there was definitely something wrong—contrary to what he was telling me. I was fortunate to get an appointment with Dr. Loucks for a second opinion. At my appointment, Dr. Loucks told me I needed a hip replacement, and that I had a case of necrosis. I was in total shock and disbelief, since my original surgeon told me just a week earlier that there was nothing wrong. Dr. Loucks and his team fit me in on his surgery schedule just three weeks later and performed an anterior approach hip replacement, and removed the three pins inserted from my original surgery. During the surgery he found the pins had destroyed my femur head, and it crumbled in his hand. I honestly thought I would never walk normal again, or ever feel the way I did before breaking my hip. Within just three months of the surgery with Dr. Loucks, I was back on my bike and rode the Copper Triangle which was 79 miles, over three passes and ~ 6,000 feet elevation gain. I feel amazing and reinvigorated and no longer have any pain. Other than a scar, I would never know I had a hip replacement. I am living proof of his success and will always feel very grateful that I found Dr. Loucks.
- Ronnette S
---
I shall not forget your words "Hans, your hip was a mess. You are a new man." Now, ten days later, I feel the truth of your words. I am a new man, raised from a miserable status to somebody growing again. I have to express my deepest thank you for your great work.
- Hans A.
---
Based on family and friends personal experience with Dr. Loucks I chose him as my surgeon to do a knee replacement 5.5 years ago. The surgery and recovery were successful. I recently needed to have my other knee replaced and without hesitation again sought Dr. Loucks as my surgeon.
Once again, the surgery was a success and I was up walking with a walker just hours later. I was released from the hospital 24 hours after the surgery. Now at 2.5 weeks out from surgery, I have great range of motion, am walking without the aid of any device, and my pain is being controlled by minimal use of medication.
I feel confident in Dr. Loucks as a surgeon. I deep appreciation of his respect for my views as his patient. PAs Angie and Ricky also have skills of the highest caliber. I feel the staff at Peak Orthopedics have been helpful and encouraging at every point in my journey. I would recommend Dr. Loucks and his team as the gold standard for anyone seeking knee replacement surgery.
- Traci C.
---
Dr. Loucks is the Quintessential Doctor. Skillful, knowledgeable, caring, energetic, approachable, punctual, fastidious with wound closures, has time for patients; all this wrapped up with a healthy dose of humour!!
From my first phone call to Jill, new patient coordinator 'extraordinaire' (and' seemingly' coordinator of much more) I felt confident that I had called the right place. Jill took the time to answer questions she could and passed along my information to Dr. Loucks, who called me right away. He had the time to answer any questions I had, with abundant information.
I am a 58 year old active woman who had hip pain for 25 years and had come to the point where I could not do any of the physical activities that I loved. I did lots of research on the posterior and anterior approaches and decided that the Anterior was the only approach I would have done.
I had Bilateral THR on April 3, 2017. I thought if I must have them done and travel to Denver from Canada, I would do both hips at once. The care at Sky Ridge Medical Centre, pre-op and post-op was fantastic and Dr. Loucks was a star. Once back in Canada any questions I had, he answered promptly through text or called me to discuss. I would, unequivocally, recommend Dr. Loucks.
- Susan P, Alberta Canada
---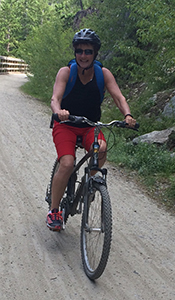 I am a 60 year old, healthy Canadian who has just had double hip replacement surgery performed by Dr. Loucks at Peak Orthopedics. For 13 years I have been experiencing decreased flexibility, increased pain plus an inability to stand up straight or to sleep well. Having the surgery was hardly a snap decision.
From my first call to Jill, I knew I was in great hands. Her professional, caring and skilled manner had me speaking with Dr. Loucks that same evening and my confidence and comfort with him was immediate. My surgery was scheduled for exactly one week later.
Surgery day was seamless. Every person I encountered simply could not have been more helpful. Dr. Loucks returned to the clinic that evening to check on me and I was discharged that same day.
I am now seven days post op and am eternally grateful to Dr. Loucks, Jill, Ricky and the rest of the staff at both Peak Orthopedics and and at the Cherry Creek Surgery Center. I'm trying to take it easy but can already see huge results as I can stand straight with no hip or lower back pain. I was never on narcotics and the walker is history. Unbelievable.
Now I can't wait to get back to my Masters swim program where I'll be showing off my new kick!
---
I received my new hip from Dr. Loucks about 8 weeks ago. The hip replacement is due to my former sport – figure skating. Apparently, ice is hard. It was my landing leg. I had been in pain for years and was unable to do some things in the sport in which I now participate – CrossFit. I am pain free and very slowing returning to training. I feel great. I didnt have any post-op complications. Dr. Loucks thoroughly explained the procedure and he and the staff took great care of me. Im so appreciative to be pain-free and return to the sport(s) I love. Thank you Dr. Loucks.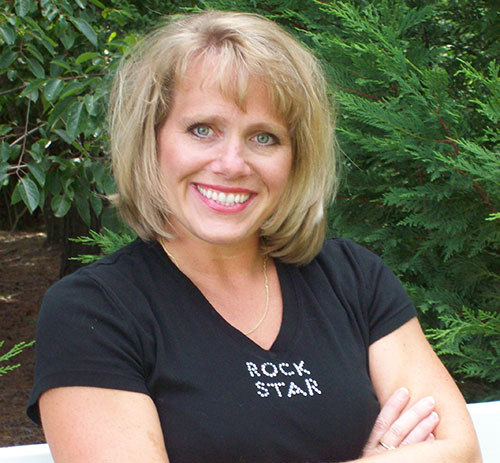 - Val J.
---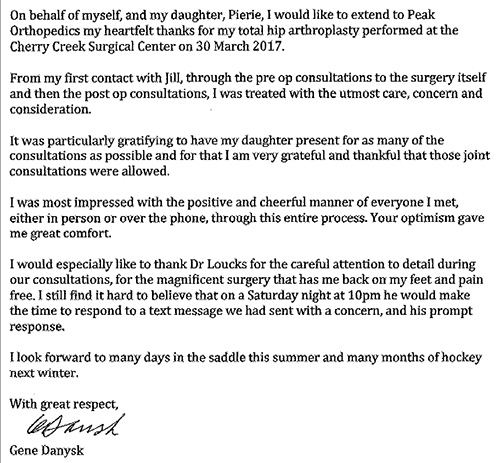 ---
My name is Mike, I live in Canada.
In March 2015 I found out I needed a total hip replacement. Canada has health care, but the wait is ridiculous!! So, six and a half months after my initial family Doctor visit and x-rays, I finally got in to see the "specialist" who also told me I needed a new hip. 1 year after that, I was still on the never never British Columbia Medical plan wait list, with still no surgery date.
Well, in my frustration and boredom I found an alternative, stateside, Dr Craig Loucks at Peak Orthopaedics in Denver, Colorado. USA.
I had some tests and Dr. Loucks called me and we discussed my options. I could have gotten in within a few weeks, but I needed to get funds together, so I had an appointment made for 2 months later.
My wife and I flew down to Denver and I had surgery Nov 10/2016. Total trip was less than a week.
Here are some of the advantages for Canadians needing a new hip:
Anterior Minimally Invasive Procedure, not available in BC
Faster potential recovery
Less potential blood loss
Smaller incision
Total hip replacement DAY Surgery
Yes DAY SURGERY
On Nov 10/2016 I arrived at the Surgery Center about 6:30am. 7:45 am Surgery started and at 11:15am first walk and only half with a walker! 1:45pm I was wheeled to the door and walked out to the car! Walked out, no walker, no cane, no crutches and have not used anything to assist my walking since!
On November 12/2016 I walked 1 kilometre NO mobility aids!! I flew home on November15/2016 and walked through 4 airports with no help!
As you can tell I'm stoked, happy, pain free😊 It was "self-pay", BUT was fast, professional, high quality care!
For me, no complications at all.
- Mike U.
---
Dear Sir / Madam,
Amazing!!!
That's the first thing that comes to mind with my experience. I am 42 years old (female), and I found out at age 40 that I would need a hip replacement. I was in so much pain right before my surgery – I could hardly drive or put my socks and shoes on! Literally HOURS after my surgery I felt an immediate increase in range of motion and a decrease in overall joint pain. I seriously couldn't believe it!
4 months have passed since my surgery and I really cant even remember what it felt like to have a torn labrum with severe osteoarthritis in my hip joint. I feel like a champ, and while I am sad that I cant do any high impact activities or long-distance running, I am very grateful to be able to workout again and do low impact cardio and strength training without any pain.
I am so happy with my experience and I had a great experience with Dr. Loucks and his entire staff. I will also say that the Cherry Creek Surgery Center is great. I really think its smart to have a small, sterile surgery center to decrease the risk of infection.
Thank you Dr. Loucks!
- Daphne D.
---
For the past 2 yrs I've skied at a 50% level due to knee pain and swelling. Last week you examined my knee and cleared me for skiing only 10 weeks after you replaced my right knee. The next day I skied at Breckenridge. I was delighted that the knee pain I'd experienced for the last 2 yrs was gone. Proof is in this video.
Thanks again for opening the door allowing me to get back to the outdoor life style I enjoy with a replaced knee. You did a great job.
Knee Replacement - Craig Loucks, MD Patient Testimonials
- Joe A.
---
As far as I am concerned, from my personal experience, Dr. Loucks is the go to€ physician for hip replacement surgery. As a physician, I was able to knowledgably research my alternatives, and I selected Dr. Loucks. Both of my hips were replaced during the same surgery. Within two weeks, I no longer needed a cane, and within one month I was hiking the Colorado National Monument. The postop pain was very tolerable and quite minimal. And every step of the way Dr. Loucks was there reassure me and to answer my questions.
- Richard E.
---
To you all,
I appreciate all your care in September 2014. I had a super ski season last winter (2015), cycling and gardening this past year and skiing lots this season (2016)! Thank you so much!
- Pauline D.
---
Dear Sir / Madam,
I was struggling with a bad hip for about ten years. I spent a decade just normalizing less and less function. Towards the end, I could walk the dog half a block and back, sort of, maybe.
I am just about six months outfrom my hip surgery now. I feel like Ive been let out of a cage!! Dr. Loucks and his team are amazing. I am so grateful. I did the surgery as an outpatient procedure. When I came out of anesthesia, the nurses got me up immediately. As soon as I stood up, all the joint pain was gone! I was astonished. I mean GONE. I could barely remember my life without it. The nurses told me I had to do laps around the floor until my kidneys were back online. And then, I went home. Went in around 6:00 am and home by 3:30 pm.
Im back to walking, hiking, cycling, yoga. EXTERNALROTATION!! Who knew?!
You guys are rock stars!! Thank you thank you thank you.
- Erika P.
---
Dear Sir / Madam,
I am a 55 year old group exercise instructor that had total hip replacement surgery 8 weeks ago. It was outpatient surgery, performed by Dr. Loucks and his team. Still cant believe I was home the same night. I even walked upstairs unassisted and slept in my own bed. AMAZING!
The following days I walked upstairs, downstairs and around my house with no assistance. By the end of the first week I was walking, slowly, aroud our block. At my 2 week check I was given the green light to do upper body work in the gym in addition to walking. At 6 weeks I was allowed to add pilates to my activities.
At 8 weeks I have returned to barre class, full body workouts along with the pilates and walking. I return to teaching group exercise in another week and am relatively pain free and regaining more and more movement in my hip every day. Couldnt have asked for a better outcome. Thanks and Kudos to Dr. Loucks, Ricky and Laura for holding my hand from the time I first called the office to the last check up. YOU ALL ROCK
- Pam B.
---
Dear Sir / Madam,
Dr Craig Loucks is awesome! The experience was excellent. I encourage every one to contact Peak Orthopedic before any procedure with a different doctor. We traveled from Nebraska to have the expertise of Dr Craig Loucks, in performing my bilateral hip replacement. Im 61 and had my hip replacement two weeks apart at the Cherry Creek Surgery Center, as a out pt service. I walked the night of my surgery! The entire staff at both clinics and surgery center were excellent! The accomendations and staff at the Lone Tree golf course and Hotel were very helpful. I am so thankful to have Dr Loucks as my surgeon! Thank you, thank you, thank you!
- Peggy C.
---
Dear Sir / Madam,
As an active person I was extremely disappointed to learn that I would need a new hip at age 51. It would be easier to accept that in 20-30 years. I was worried that the new hardware would prevent me from continuing an active lifestyle, and that it would require months of PT.
Im pleased to report that I was completely wrong and misguided. Dr. Craig Loucks and his team (including Angie) did a wonderful job and I feel great again.
Prior to surgery, I was in pain 24 hours daily. I couldnt sleep and that made me irritable, not to mention that living with constant pain stinks.
The procedure took a little over an hour and was performed at Cherry Creek Surgical Center. Yes, outpatient surgery for a total hip replacement! I checked in at 10:00am and Dr. Loucks (and team) performed the hour-long surgery around noon. I was walking a couple hours later, and released around 6pm. I walked to the car and up the stairs to my own bedroom that evening. Truly amazing!
The minimally invasive anterior hip replacement was everything Dr. Loucks represented. Two weeks after surgery I still had some slight swelling and minor discomfort, but almost no pain. Now, 6 weeks after surgery, I am completely pain free and feel like years have been added back to my life.
To say I highly recommend Dr. Loucks would be a gross understatement. Hes fantastic!
- Rick R.
---
Dear Sir / Madam,
My name is Mary, and Im 74 years old. Nine years ago I had a left hip total hip replacement. At that time I had the surgery that has been done for years. After surgery there was weeks of physical therapy and pain. I couldnt lay on the surgery side for months.
Recently I heard from my physician about a new procedure. Remembering what I went through with the first replacement, when I needed to have my right hip replaced, I decided to have the new procedure done. The surgery itself took less than an hour. I was home the next day with orders from Dr. Craig Louks to walk and rest at home. No P.T. I could lay on the surgery side right away. Please, if you are thinking of having a total hip replacement and dont want weeks of P.T. and pain, I cant urge you enough to go see Dr. Craig Louks.
- Mary H.
---
Dear Sir / Madam,
Although I have always referred all my patients and my family to Peak Orthopedics as it is, I had no idea what to expect when it came time for my own total hip replacement!
Dr Craig Loucks was unbelievable! The procedure only took one hour in an outpatient surgical center and I was home that evening, pain free and walking on my new hip!
Dr Rob Greenhow replaced my fathers hip several years ago and he cruised through it at 82 years old like it was nothing!
Dr In Sok Yi repaired a torn tendon in my brothers, (who is a veterinary surgeon), right thumb with 100% success!
They are the best! I highly recommend Dr Loucks, Greenhow and Yi!
- Dr. R. Snook, MD.
---
Total Hip Replacement - Craig Loucks, MD Patient Testimonials
---
Hip Replacement - Craig Loucks, MD Patient Testimonials
---
Craig Loucks, MD Patient Testimonials
---
Dear Sir / Madam,
Huge THANK YOU to Dr. Loucks and team !
New knee is AWESOME!. Am here on a snowy day (April 30th) in spin class doing 35miles on the bicycle. After 3month winter rehab I am up to 140miles a week cycling. Will be back to my normal 200miles/week in time for summer cycling season !!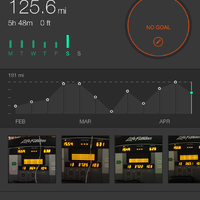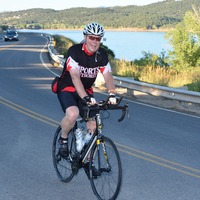 - M.A.
---
Dear Sir / Madam
I had a total left hip replacement in September, 2014 at the age of 60. This was a life changing surgery for me. As an active athlete all of my life it was devastating when my hip went from annoyingly sore to severely painful simply walking, in the space of just one year.
Dr. Loucks and his team did an absolutely incredible job and I owe them all a debt of gratitude for giving my athletic life back to me.
Today at the age of 62 I am pain free and this summer youll find me back on a ball field pretending to be 32 again.
---
Its like a miracle. After over ten years of hip pain and limping, I am now a 55 year old active person again.
As a chiropractor who has been in practice for 27 years, I have worked wth many patients who have had joint replacements with poor outcomes because the piriformis muscle was cut which caused hip instability. So when I found out that my only option was a hip replacement, I researched the various techniques for a long time. The minimally invasive anterior approach seemed to make the most sense because the muscles are spared.
I was really blessed to find the most skilled and experienced orthopedist in Dr. Loucks. Truly it was minimally invasive. I required no physical therapy, except for walking and hip flexor stretches. He is brilliant and very approachable.
His staff is excellent, especially Angie Schack, PA who was very supportive and knowledgeable.
- S.G.
---
Dear Sir / Madam
Almost 11 weeks after partial knee replacement and honestly all I can say is Thank You. I have my ability to walk and hike coming back stronger than before.
The best advice I got the day after surgery was – your knee is fixed, everything else is in your head. Started doing stairs right then.
It took me a while to decide to get this done, but after the inability to hike over a mile or so; the hyalgan shots in my knee that wore off after a couple of weeks; and wearing an unloader brace for about a year; I finally decided that surgery may be my only recourse. Several friends (old guys like me) had had great success with their partial and total replacements so, what the heck.
Got a referral from the ortho here in town, went to Peak (Dr. Loucks), went thru all the pre screens and then the surgery. First three weeks were a bit rough but having the in-home PT and the ice machine helped quite a bit. Now, two and a half months later, my advice would be: a. dont put it off b. do the physical therapy prescribed all the time c. walk walk walk
Two days after I got out of hospital, I got a post card from a friend who five months earlier had a total knee replacement. The card was delivered by pack burro from the Grand Canyon. My friend was hiking down and want to let me know that this summer WE were going for that hike. I know that I will be ready.
Thanks, Doc and the team at Peak
- M.J.
---
Dr. Loucks and Staff
Thank you for the exceptional care given to the surgery you did on my hip replacement. My recovery was quick and straight forward.
I had learned to accept the pain that I had before the surgery. Now, as I hike, climb and enjoy life again, I recognize how much I had given up before the surgery.
As you Dr. Loucks, promised, now — "I am a new woman"
Here is a picture of our hike on New Year's Day. This is 6 months after my hip replacement! The peak is about 10,000 feet in the Southern San Juan Mountains behind our cabin. It was cold (-12) when we started out and there was a lot of powder snow (up to my knees most of the way). It took us about 3 1/2 hours round trip. What a beautiful day, wonderful hike and pain free.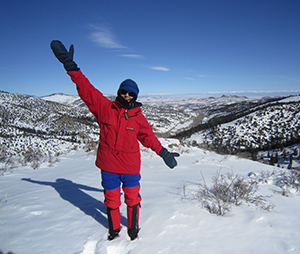 - L.F.
---
Dear Sir / Madam,
A big thanks to Dr. Craig Loucks his surgical team, the staff at Peak Orthopedics and Sky Ridge Medical Center.
I am a 71 year old male who, on the morning of September 29, had a total hip replacement via AMIS. By mid afternoon I was walking without a walker or cane. The surgery took less time then getting your teeth cleaned at the dentist! And no pain. I was discharged the next morning and went home.
Within two days I was walking nearly a mile and climbing 256 stairs. I kept that routine for about 8 or 9 days. The only discomfort came when putting on shoes and socks. It came from muscle tightness, which I describe as more like a "sports pain" then "surgical pain". Like after the first weekend of hard skiing.
It is now 3 months post op and my new hip is fabulous. Total range of motion and no major discomfort.
If anyone reads this and the other testimonials you will see that my experience is very similar to many others. The procedure is not as devastating as you might think, so if you are in pain and need the replacement just get it done, non-event, no brainer!!
- T.L.
---
Dear Sir / Madam,
I have been an active runner, climber, skier, and bike rider and had my right hip replaced in late November 2015 by Dr. Craig Loucks. My surgery was performed in the morning and I has home watching the nightly news the same day. Now at two months, my hip is totally functional in all active sports except running and largely pain free. Not only is my new hip pain free it completely outperforms my left hip. I may have to see Dr. Loucks again in the future but with no concerns about the outcome this time. Without qualification, I would recommend Dr. Loucks to anyone experiencing debilitating pain in their hips.
- J.B.
---
Dear Sir / Madam,
I had my left hip replaced via the anterior minimally invasive procedure and I could not be more impressed with the experience. Dr. Loucks is not only a phenomenal Doctor, but the staff at Peak Orthopedics from PAs to office support have been first class, professional, nowledgeable and courteous. Within two days of surgery, I was off of crutches and cane, moving around extremely well. I was cleared to start a reasonable exercise regimen after my two- week follow up appointment and nobody can believe I recently had the surgery. If your are struggling with range of motion and pain, I can tell you this is the absolute best procedure (versus posterior) and Peak/Dr. Loucks is the only way to go. If my other hip fails eventually, there is no hesitation whatsoever in getting scheduled as the experience has been nothing but positive.
- M.A.
---
Dear Sir / Madam,
I want to write this on behalf of Peak Orthopedics and Dr. Craig Loucks and his staff.I will start by saying that I ran for years and now that I'm older my knees and right hip have taken a toll. I started seeing an orthopedic group before seeing Dr. Loucks but just never totally felt like I wanted to go from shots to the next step. I talked with neighbors and looked around the internet where I found Peak Orthopedics.
I called and was fortunate to speak with Jill. Jill runs the front office and is wonderful! I had many questions and Jill answered everything I asked, in a caring and professional manner. Although I could hear that the office was busy she never once made me feel rushed or hurried. She said "You will be in good hands with Dr. Loucks." I took her advice and made my first appointment.
At the first appointment I met Angie, Dr. Loucks PA. She assisted with taking down all the information regarding my hips and knees and setting up the X-rays that were just taken. She mentioned that Dr. Loucks often sketches the appliances that are used for hip and knee replacements to improve upon the design. He also teaches other surgeons. This just furthered my decision to work with Peak Orthopedics.
Next I met Dr. Loucks. He introduced himself and looked at the X-rays. He very quickly came to the decision to address my right hip and knew that was the correct course of action. He was very formidable, decisive and all of this made me comfortable.From here the surgery was quickly scheduled and all of the pre-op appointments.
I then had one more appointment with Dr. Loucks before the actual surgery. I met Rick at this appointment Dr. Loucks other PA, and he also assured me that the surgery would go very smoothly and assisted me with a schedule change. He also assisted on the day of the surgery.
During all of this I had decided to go on short-term disability through my company. I started the process and then needed the assistance of Auimee, Dr. Loucks nurse and assistant. She sent in all of the paper work needed by the insurance company as well as the requested documents to extend the short-term disibility.
Everyone that helped with this process did a fabulous job!It's been nine weeks since my hip replacement surgery and I a€™m able to walk and do everything I couldn't do before having surgery. The whole process couldn't have gone better. I am continuing to work with Angie to get my knees in better shape so I can maintain a fully active life style. I will continue to work with Peak Orthopedics and Dr. Loucks now and in the future for all my orthopedic needs.
Thank you everyone at Peak Orthopedics. I really appreciate each and every person who worked with me. I highly recommend Peak Orthopedics from first-hand experience!
- K.W.
---
Dear Sir / Madam,
Dr. Craig Loucks is my hero! On October 6, 2015 he replaced my hip and by December 6, 2015 I was X-C skiing, swimming, hiking and working out-at the age of 69! My active lifestyle is back thanks to the professional care given to me by Dr. Loucks and his staff. My appointments, surgery and hospital stay were handled efficiently and with optimal care. My experience could not have been better.
- S.R.
---
Dear Sir / Madam,
One month ago Dr. Loucks preformed my total hip replacement. I had been in pain for months prior and could no longer hike, do Yoga or even walk without pain. I tried physical therapy, personal training, and a steroid shot without results. I was afraid of the procedure let alone the recovery time I assumed hip surgery involved. I was referred to Dr. Loucks by a friend. To my surprise I am overwhelmed with joy at the outcome. I was went home the same day of the procedure, I was walking without a devise the day after and I could walk up and down steps the same week! In one month I feel great, better than I have in 6 months,even played golf! If you have ANY concerns…dont! Dr. Loucks and his team are perfectionists and they have revolutionized the total hip replacement. Hats off to the entire staff at Dr. Loucks and the surgical center. Many thanks Dr. Loucks, you are an amazing surgeon!
- C.M.
---
Dear Sir / Madam,
Im coming up on my one year anniversary of my bilateral anterior hip replacement, at 47 I thought my active life style was over, I kick box and play hockey, love the outdoors and have two teenage sons and I had problems, difficulty sleeping, sitting and standing, I was in constant pain falling down while walking. With no cartilage left in either hip, torn labrum on both with spurs I was told my hips looked like a 75 year old man. I saw a few people before deciding to go with Peak and Dr. Loucks.
I liked Dr. Loucks for a few reasons but most of all was that he performs so many with such great success and he is an educator of the anterior method, he knows what he is doing. I was walking with crutches 10-12 hours after the surgery, around the house unassisted about 7-8 days then walking up and down my block with out assistance in 14 days, do the rehab!! 5 months I was skating and 6 months playing hockey. Not gonna lie, there has been some pain but I worked through it and I feel great! Stretch, Stretch, Stretch!! I cant run for exercise anymore but I can skate all I want and it doesnt hurt, I walk for miles and ride my bike. Im not duck footed anymore and I dont walk with a limp or sway(side benefit). So far this has been an excellent experience with a World renowned Surgeon and group.
Thank you Dr. Loucks and the great staff at Peak Orthopedics!
- G.H.
---
Dear Sir / Madam,
Both my hips were so very painful that I could hardly walk. I found Dr. Loucks and felt sure this was the best way to go. He did both hips and I was walking a few hours after. He and all the staff, were very professional and kind to me. I am still in shock that this was so much easier than I expected. My life is so much better now. Thank you so much!
- C.W.
---
Dear Sir / Madam,
On October 8th, 2015, I had a total hip replacement by Dr. Craig Loucks. To my amazement, a few hours after surgery I was up and walking around. The day after surgery I walked out of the hospital. 2 weeks later I was walking with no pain, no limp and no joint pain! This is absolutely amazing. Their unique procedure is the reason for my quick and total recovery! Dr. Loucks and his staff have been with me every step of the way through my recovery. They are among the best healthcare providers I have ever worked with. I am looking forward to resuming my rock climbing activities in a few more weeks. This is absolutely amazing! If you are in need of any orthopedic procedures, I highly recommend Dr. Loucks. You will be very satisfied.
- S.S.
---
I had been dealing with increasing pain and discomfort with my left hip. Gradually, I was less able to participate in all of the activities I like to do. I sought 3 opinions from 3 different orthopedic groups. The first 2 either did not offer the anterior approach, or actively tried to disuade me from considering it. A friend recommended Dr. Loucks and the anterior approach. I made an appointment and and Dr. Loucks made a compelling case for me to consider. I was convinced it was the right choice for me.
The day of the surgery, I was in the OR for approximately 1 hour. I went home that same afternoon. I experienced very little pain and was able to walk right away. I walked regularly, iced regularly, and now, after 6 weeks, I am working my way back into my desired activities.
I would heartily recommend Peak Orthopedics and Dr. Loucks to anyone considering a hip replacement. I was treated with care and respect by everyone I dealt with, and I had an outcome that is better than I could have imagined. My sincerest thanks to everyone involved at Peak Orthopedics and the LIncoln Surgery Center.
- D.T.
---
Yesterday I celebrated the three month anniversary of my total left hip replacement and the nine month anniversary of my right hip replacement. I celebrated with my wife by taking a hike up to Horsetooth Rock west of Fort Collins. I can'??t say that the hips were better than new, because after years of pain I've forgotten what new felt like. But I can say that I was pain free and that the hips performed without concern. It was great to just have tired muscles and no pain.
Dr. Loucks and his team exceeded my expectations. Both surgeries went smoothly and recovery was fast. I walked with a walker hours after surgery, with a cane the next day, even doing stairs, and without assistance the following day when I went home. At home, my therapy was walking until after my six week checkup when I returned to the gym and began doing more exercises to strengthen my legs.
I a??m 70 years old and plan to enjoy my remaining years being active with my wife and grandsons. I tried everything before going to Dr. Loucks and consequently spoiled several of our vacations when hip pain precluded doing much. Thanks to Dr. Loucks I look forward to being physically able to play hard again.
- P.H.
---
Dr. Loucks, I cannot Thank you enough. My whole experience has been incredible from my first appointment at the Arapahoe Rd. office, to my surgery on May 12th, 2015, I am sad that I waited 2 years to have my hip replaced. My surgery was at 7:30 , I ate lunch at noon and walked shortly after that. I was discharged the day after surgery and took no pain medications accept for Tylenol. I was walking a mile a day with my cane at the end of my second week as well as driving. Today just 4 weeks post op. I walked a mile and half with no cane. I still carry it just in case, but it has truly been an experience. Friends and family are shocked at the quick recovery time. If I were told I needed to come back tomorrow and do it all again, you bet I would be there. When the time comes to replace the other hip, I wont be waiting. Thank you to Dr. Loucks and his team and God Bless all of you.
- J.K.
---
I was bone-on-bone in both of my hips making most kinds of physical activity pretty difficult. At 52, I knew that this would only get worse the longer I put it off, and potentially lead to other problems as I saw myself beginning to avoid exercise.
I just had my second hip replaced and it's incredible. Both surgeries saw me up and walking the same day. After the second surgery I was doing stairs within 2-3 days! One month later I was tearing down old fencing and tackling other outdoor chores, and still able to walk comfortably when I was done. And no longer a need for ibuprofren.
It's nothing short of amazing and I am incredibly grateful to Dr. Loucks, his physician assistants Angie and Ricky, and all his staff.
- S.M.
---
I chose Dr. Loucks and Peak Orthopedics for my Anterior Minimally Invasive Hip Replacement after my healthcare professional network revealed they were the best at this procedure. I am a Registered Nurse and a hospital accreditation surveyor. My experience helped me to make the best informed decision.
My surgery experience (at the surgery center) and the recovery were better than I expected! Dr. Loucks and his team of PAs were professional, efficient, and caring. I cannot recommend anywhere else to go for hip surgery.
- K.C.
---
Dr. Loucks did my hip replacement on March 16, 2015. I went home the following morning, and was walking without a cane or any assistance right away. I went back to work at 2 weeks, and danced at a wedding reception at 6 weeks. I just returned from a trip to Barcelona, where I walked miles each day without pain (10 weeks after surgery). I cant say enough nice things about Dr. Loucks and the whole procedure, everything was about as good as major surgery could be!
- E.T.
---
Dear Dr. Loucks,
Five years ago I had a hip resurfacing procedure on my left hip as I was in considerable pain and playing hockey, fishing, tennis and weight lifting were becoming extremely painful. You and your team did a great job and I was back on the ice in a year and have played the last four years. The procedure involved cutting of muscles and the biggest challenges to overcome post-repair were range of motion and pain. There was quite a high degree of pain the first four weeks and the range of motion was very poor. After the rehabilitation period I was very pleased with the outcome.
A, few months ago I had my right hip replaced for the same reasons that the left hip needed repair. This time I had the replacement done by Dr. Loucks at Peak Orthopedics.! Was introduced to Dr. Loucks from a buddy 1 played hockey with who had a great experience and a very speedy recovery. The anterior hip replacement was nothing short of amazing. The pain levels from the surgery were a fraction of the pain I experienced with the posterior approach. I stayed one night in the hospital and at home took only 1 pain pill before moving to Tylenol only. My range of motion in two weeks after the replacement was better than the previous procedure after 4 months. It was almost too good to be true! The biggest challenge I faced was not doing too much too soon because I felt great.
Since we are all good Canadian guys I can speak honestly. I encourage you to visit with Dr. Loucks soon about being trained on this anterior approach. For those who are a fit for this surgery it is a far better solution as measured by pain, recovery rate, range of motion, and time to get back in the game.
- T.T.
---
Dear Sir / Madam,
Dr. Loucks is a wizard. Performed right anterior hip replacement on April 22, 2015. Im 59 years old, and he had me walking out of the surgery center without a cane at 3:30 the same day as the surgery. Went back to work (desk job) on day 5, and was driving a day later (but that hurt a bit). Walking now without a limp, and almost at my former fast pace, 3 1/2 weeks post-op. Still hurts some at night, but day pain completely controlled with Tylenol. Cant wait for leftie to be replaced now. Thanks, Doc!
- T.T.
---
I needed both hips replaced and was confined to a wheelchair/walker. I didn't go anywhere and tried to just sit all day because it hurt too much to move. I had to sleep with a pillow between my knees and still awoke at night because of pain. Dr. Loucks changed all that and literally gave me back my life. His office and medical staff are very courteous and professional and I never had to wait longer than 5 – 10 minutes. I had one hip replaced on 12/30/14 and the other on 2/3/15. I was wheeled from the recovery room to my hospital room and IMMEDIATELY walked around the whole hospital floor. My wife burst out crying with joy and I had tears coming down my face. My pain levels before surgery were a 9-10 and immediately after surgery they were a 2. I only hurt because of the incisions but, because of the new type of hip replacement Dr. Loucks has pioneered, my recovery was very fast.
I am 65 years old and I was able to walk normally the day after surgery. The incision healed quickly – I was able to shower without covering it after 10 days and the scar left is remarkably faint and thin. It Is now six weeks after my last surgery and for all practical purposes, I am back to the person I was 15 years ago. I am following orders not to lift anything heavier than 50 pounds until three months after the last surgery, but I feel so good. I have had friends and family members look at me for the first time they've seen me after surgery and get tears of happiness for me. I cannot highly enough recommend Dr. Loucks and his staff. They are all simply wonderful people. But why wouldn't you be happy, working at a job that does so much to change peoples' lives for the better in such a big way.
- J.A.
---
Dear Sir / Madam,
Words cannot express my gratitude to Dr. Loucks and my recent right hip revision. I was a professional dancer for 17 years and my hips are failing at 53. Unfortunately I went to another surgeon for my first hip replacement and regretted every minute thereafter. Two years later I was referred to Dr. Loucks to see 'IF' there was any hope. He performed the revision in Nov 2014 and I am finally pain free. I'm actually excited to have the other hip done and join the many other Dr. Loucks patients saying 'I wish I would have done this sooner.' Thank you from the bottom of my heart!
- M.W.
---
Dear Sir / Madam,
I am a 52 YO male and had an Anterior Approach Total Hip Replacement, rt hip, on December 1 of 2014. For 2 years before the surgery, I lived in chronic pain from the time I woke up in the morning until I went to bed at night. In 2010, I had a tibial plateau FX of my right knee and had to have surgery. I have a plate with 5 screws in my knee, and was on crutches for over 8 months after the surgery. Me and Dr. Loucks believe that my hip started going bad because of my being on crutches for so long, and then walking with a pretty bad limp for anther 6 months or so after I was OK to walk without crutches. Because of my knee and hip, my rt leg was about a half inch shorter than my left. Needless to say, life was miserable for those last two years pre-hip replacement.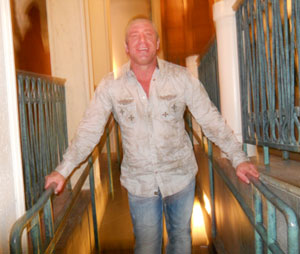 About two hours after I got out of recovery from my THR, I was walking down the halls, and even walked up and down a flight of stairs a few times that first day. I spent one night in the hospital before being released. The only pain I experienced post op was from the swelling. I took pain pills for a couple days, but only needed ibuprophen after that. Exactly 3 weeks post op, I was back to work. I work in the oil fields as a truck driver, and had no problems whatsoever with performing my job duties, which entailed climbing in and out of a semi 25 to 30 times a day, and loading and unloading my trailed 4 to 5 times a day. I am now over 2 months post op and everything about me has changed for the better. My outlook on damn near everything I think and do, my abilities to do all the things I use to do, my relationship with my wife, family and friends, everything has changed for the absolute positively better.
Oh, and before my surgery, I had to wear a knee brace everyday for several years because I started experiencing a lot of pain in my knee. I thought it was just the early onset of arthritis because of my tibial plateau FX. Well, since my THR, all the pain I experienced in my knee is gone and I do not have to wear a brace anymore.
If you have pain in your hip(s) and think you might need a replacement, then please, allow Dr. Loucks to do the procedure, the anterior approach. I can tell you with all confidence that you will be as grateful to him as I am.
My whole experience from the time I went into the hospital until I was released was the best experience I ever had in a hospital for surgery, and I have spent a lot of time in various hospitals over the years for various surgeries. The whole staff at Sky Ridge treated me like I was the only patient they had to care for and I could tell they actually cared about all my concerns, everyone from the nurses to the people who cleaned my room.
If you have any doubt about anything I am telling you regarding Dr. Loucks, then please take the time to read ALL the testimonials by his patients.
When and if I have to get my other hip replaced, I assure you it will be Dr. Loucks who does the procedure. Thanks for taking the time to read my testimonial.
- N.G.
---
My anterior minimally invasive hip replacement surgery performed by Dr. Loucks changed my life! I was in severe pain and walked with a limp as the cartilage in my left hip had completely disintegrated. Dr. Loucks assured me that soon after the surgery, I would be pain free. I'm so glad I trusted him because, just like he said, I'm pain free! Soon, it will be time to replace the right hip - it's reassuring to know that I'll be in good hands!
- Dawn
---
My husband, Loren Taylor, is a recreational hockey player. He had a hip replacement at your facility (Spine and Joint) in May. Five weeks later he was ice skating again, and 10 weeks later had enough strength back that he was doing stick and puck drills without any pain or weakness. He feels ready to play hockey again, but was advised to wait a full 3 months to ensure the bones were completely healed before playing in case of accidental impact (he plays in a no-checking league). He plans to rejoin his team in September at the start of their next season. I'd love to send you a picture of him on ice skates 5 weeks after surgery, and commend Dr. Craig Loucks and all the staff there for his great recovery and getting him back on the ice as quickly as healing allows. Thanks for getting my husband back to doing what he loves best so well!
- L.W.
---
Just thought I would drop a line. The 6 month anniversary of my hip replacement is Monday and I wanted to let Dr. Loucks know that I just completed a marathon on an elliptical at the gym!
That's really all, just overly satisfied with all of you at Peak and especially the excellent work of Dr. Loucks!
- P.L.
---
Dr. Craig Loucks performed my anterior minimally invasive hip surgery and I experienced little to no pain from the beginning. Within four days I didn't even need the cane and I live in a two-storey house. With the surgery on a Monday, I went to a Christmas tea on Friday. Six weeks later I have virtually full range of motion and feel fantastic. Thank you to everyone for the great surgery and care.
- C.S.
---
I'm a 38 year old female who suffered for months of hip pain. After doing several different alternative treatments with no long term success, I found Dr. Craig Loucks. To my surprise I have/had hip dysplasia. Dr. Loucks discussed the Anterior Minimally Invasice Hip Replacement and steroid shots. I did the steroid shots over a 6 mos period but still had pain. Finally, I decided to pursue the surgery and I'm so glad I did. Dr. Craig Loucks performed the surgery and today I'm pain FREE! The recovery was 2 weeks and I'm 6 mos out and feeling amazing. I can return to all the activities I wasn't able to do before. Thank You! Dr. Loucks and your caring staff.
- A.W.
---
I am currently 12 weeks out from my anterior minimally invasive hip replacement and I couldn't be happier. About a year and a half ago I developed groin pain, which I attributed to overdoing it at the gym on the abductor and adductor machines. As a generally sedentary 58-year old woman who has been trying to get into better shape, I figured my enthusiasm had outstretched my conditioning. Things improved, my pain lessened to a tolerable level, until the fall of 2011 when I spent an afternoon raking leaves. That activity left me in a lot of pain and walking (limping) with a cane. With that change I decided it was time to go to a sports medicine doctor I had consulted for other issues over the past few years. While I was expecting a referral to physical therapy, an X-ray revealed, that according to the doctor, I was headed for a hip replacement at some point. I was stunned!
---
I had a Posterior hip replacement on my right side six years ago. My left hip had been giving me trouble for the past several years, but I kept putting off another replacement, hoping for for some other remedy. My old college roommate had an Anterior procedure done by Dr. Loucks in late Nov. 2011. When I saw him on Jan. 6 he was up and about, like nothing had happened. With the Posterior procedure, I was not able to put any weight on the hip for six weeks. I was able to get in for surgery with Dr. Loucks on Jan. 17, and healed up very quickly. The operation took about 45 minutes. I would highly recommend this advanced Anterior procedure.
- M.S.
---
After 5 bad surgeries done on my right knee, 8 of my clients recommended Dr. Loucks, so I saw him and he cleaned up the previous botched mess, with both of us agreeing that a replacement was coming within about 6 months. Well, 4 !/2 years later, I am still great, and still without the replacement!! He did a great job. I have recommended him to many including my dear husband who just had him replace his hip. He was happy with the outcome also. Glad I listened to my clients!
- J.R.
---
Wow......it's hard to put into words but I'll give it a try. I am most impressed with Dr. Loucks and all of his staff for giving me my quality of life back. I had my knee replacement surgery on 7/26/11 at SkyRidge Medical Center and Dr. Loucks literally performed a Medical Miracle. Not only did the surgery come off without a hitch but therapy and follow up visits progressed very rapidly and I'm now back to enjoying Softball, Golf and many more outdoors activities. Thanks again Dr. Loucks.......I'm forever in your debt.
- B.W.
---
I'd had escalating pain in my right hip for close to two years when I finally decided that after trying everything, it was time for a hip replacement. I was actually scheduled to have another Ortho Surgeon perform the posterior approach at the end of May, when attending a meeting out of town I learned of the anterior approach. After much research, I found Dr. Craig Loucks in Denver and secured an appointment. Once I met with Dr. Loucks and he explained the "minimally invasive anterior approach" I immediately had a sense of peace about going forward. There are huge differences in the post op recovery depending on which approach is utilized, and being already compromised by the pain, it was encouraging to learn that the anterior approach did not carry the onerous restrictions post op. Dr. Loucks was very accomodating and able to schedule me at a time I'd already carved out in my busy life for this surgery and thus my surgery was at Sky Ridge Hospital on May 29, 2012. Dr. Loucks did an AMAZING job giving me a new hip! I was out of the hospital in two days and walking on my own in 4 days. My incision is 3 inches and best of all, my pain is gone! I had pain in both hips, my knee, and back and I am now 9 weeks post op and ALL of the PAIN is gone! So much of my pain was "referral" pain and by fixing my right hip and getting my gait corrected, I am now back riding my bike, swimming, hiking and walking my dog every day! Dr. Loucks, his office staff, and the entire team at Sky Ridge took such wonderful care of me, every step of the way! I worked with Howard Head Physical Therapy post surgery and Zack and Brad were the absolute BEST! I am forever thankful . . . . . Dr. Loucks YOU are my HERO!
- L.B.
---
I rate my hip replacement experience with Dr. Loucks as AAA+++. He or his staff took the time to answer every one of my questions, beginning with my first consultation appointment and all the way through the surgery and recovery. When he looked at my x-rays, he pointed out things to me about my physiology that 3 other surgeons never addressed. His staff is equally as helpful as he is. The accommodations at Sky Ridge Medical Center were clean and pleasant, and the staff there was also exceptional. The direct anterior approach is truly the only way to have a hip replaced anymore. I was very happy that I did not have any movement restrictions during my recovery. And if I live long enough, someday I will need a re-do, and the direct anterior approach makes a re-do very easy compared to the other approaches. It's been over 10 years since I've walked without pain, and now I look forward to returning to Rocky Mountain National Park and finishing two trails that I couldn't finish last year because of pain and movement limitations. Thank you Dr. Loucks.
- C.M.
---
It has been only three months since surgery and I truly have a new lease on life. I am able to resume all my activities with the exception of jogging. My surgery took 45 minutes, and I was on my feet the very same day! I did quite a bit of research before deciding that Dr. Loucks was the most qualified and experienced for the anterior approach. He and his able staff definately exceeded my expectations with regard to professionalism and expertise. Our community is very fortunate to have Dr. Loucks.
- S.K.
---
Dr. Loucks performed my hip replacement a year ago. I was up and walking without a cane or walker 5 days later. His surgery was a great success. He has a great bedside manner which helped. I just had my year checkup and all looks good. I would highly recommend Dr. Loucks and his hip procedure over other doctors that perform it the old fashioned way. Thanks Dr. Loucks for giving me back my cycling and walking with no problem.
- A.C.
---
My story starts about 2 years ago when I slipped on the ice at home. I went to a doctor and he never said anything about my hip but was going to give me a shot for pain. After a year and a half I met with Dr. Loucks at Peak and he said that I would need a total hip replacement. Let me tell you I was scared out of my mind. I've never had been in the hospital for any type of surgery but Dr. Loucks assured me that I would be fine and he would not let anything go wrong. My hip was replaced in November 2011 and it was the BEST thing that happened. I'm no longer in any pain thanks to Dr Loucks and his team at Peak Orthopedics. I've had a couple of follow up appointments with Dr. Loucks to make sure that I was doing well and I'm so glad I didn't put this off. As a matter of fact I need to have my right hip replaced in a year or two and I am coming back to Dr. Loucks and his team as I know they will take care of me. If you need a hip replaced, knee or shoulder work done, please contact Dr. Loucks. I have two other co-wokers who had work done by Dr. Loucks and they said he is the best.
- D.E.
---
I had a total left knee custom fit replacement done by Dr. Loucks on Oct. 25th 2011. I used a walker only one day when I got home 3 days later. Dr. Loucks prescribed in-home therapy which I used for 3 weeks. After that I went to "Leading Edge" therapy for 2 months.That was mainly for range- of- motion therapy. My wife & I went dancing New Years eve as I wanted to test out my new knee. I had no problem at all and I'm 69 yrsl old. I've recommended Dr. Loucks to everyone I know that needs joint replacement surgery. Everyone involved including Dr. Loucks, Sky Ridge Hospital and Leading Edge Physical Therapy, are outstanding! My wife had a hip replaced by Dr. Loucks also in Nov. of 2010 and is doing fantastic.
- R.G.
---
To my surprise, at only 58 years of age, I faced the prospect of Total Hip Replacement surgery. Fortunately, as an anesthesiologist working with Peak Orthopedics at Skyridge Medical Center, I was aware of a new surgical technique for hip replacement known as "minimally invasive" or "anterior" Total Hip Replacement. Dr. Craig Loucks, (as well as his partner, Dr. Rob Greenhow) are nationally recognized experts in this procedure. After undergoing the procedure as an inpatient as Skyridge Medical Center, I recovered extrodinarily quickly and easily. I was walking without a walker on the first day after surgery, and was discharged home on the 2nd day after surgery. I took almost no pain medication. Within a week, I was able to drive a car. I went back to work full time in the operating room after 3 weeks. I played ping pong after 4 weeks. I am now walking smoothly and back to all routine activities. I expect to be skiing this spring. My wife is amazed and grateful for my speedy recovery!
- Dr. G. Sullivan
---
I am a 58 year old male and had my right hip replaced by Dr. Craig Loucks in February of 2011. I have been SO happy with the results. I had done extensive research on the anterior approach to the hip and felt that was the preferred approach. I had the personal recommendation from another orthopedic surgeon for Dr. Loucks also. My recovery was quick and uneventful with essentially no pain. I am ready to ski again this winter. Dr. Loucks and his entire staff are great.
- D.D.
---
Craig, thanks! Jean is walking the best ever.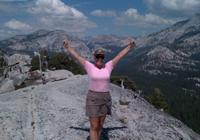 We headed out to San Francisco to help our granddaughter enroll in USF. This is Jean yesterday up on top of one of the great granite domes in Yosemite.
- N.P.
---
I am a 52 year old male and Dr. Loucks replaced both of my hips this summer utilizing the anterior approach. My right hip was replaced on June 14, 2011 and my left hip was replaced exactly 6 weeks later on July 26th. I found the entire process to be truly amazing and very patient friendly. My hospital stay was 2 nights with each surgery. I did use a cane for 3-4 days after each procedure (primarily for going down stairs), however, after 4 days I was walking without any aid at all and I was driving 2 weeks later. I did not need any formal physical therapy following the anterior approach. I was told one of the best the best things I could do for rehab was to walk, so walk I did. I walked at a track near our house (because of the flat even surface) 2-3 times a day. I started slowly, walking only 1 lap at a time. Within 10 days of each surgery I was up to two miles a day. After a month I was walking 3.5 to 4 miles a day, and, after 6 weeks my hips felt great.
I was amazed that I had very few post operative restrictions. The only restriction I had was to limit hip flexor exercises ( for example straight leg raises) for the first 4 weeks to allow for muscle and tendon healing. I had swelling and bruising in the thigh and groin after each surgery, however, the pain and discomfort were minimal. I did not need or use any pain medication after either surgery. Prior to having my hips replaced I researched the anterior approach quite extensively. I chose to make the 6 hour drive to Denver because of the experience and expertise of Dr. Loucks with the anterior hip replacement approach. I am extremely happy and satisfied with my results, I honestly feel like a new man. I would recommend Dr. Loucks to anyone considering hip replacement surgery.
- Bob
---
I am so grateful for speaking to a friend who's father, 79 years old, had had this Minimally Invasive Anterior Hip Replacement Surgery thru Peak Orthopedics in Lone Tree and recovered in an amazingly short period of time. I did some investigating on the internet and amongst all the physicians in the practice at Peak I was very impressed with Dr. Craig Loucks. His credentials were amazing. After making an initial consult appointment with Dr. Loucks, I was more convinced than ever that that was the direction I wanted to go for my hip replacement and for Dr. Loucks to perform my surgery.
My surgery was July 5th, I spent 2 days in the hospital post surgery and then home. I went from a walker to a cane within 7-10 days and experienced no discomfort at all. I went to out patient therapy twice a week for 4 weeks and now 6 weeks later I can say that I am 100 %. The hospital stay at Sky Ridge Medical Center was top notch. The hospital is state of the art and the nursing staff was very experienced and attentive to all my post surgery needs. Since I need to repeat the surgery on my other hip towards the end of this year, I am not at all apprehensive about the surgery as I know what to expect and how quickly I will recover. I highly recommend this type of hip replacement surgery.
I have a twin sister who lives out of state and needed her hips replaced as well. She had the lateral hip replacement surgery, spent twice as long in the hospital and also needed in patient rehab for 7-10 days for each hip. My sister also sports a 10" incision on the side of each leg and I have a 4 1/2" incision on each leg. There was no comparison in the quickness of my recovery compared to hers.
- JoAnn